Our Staff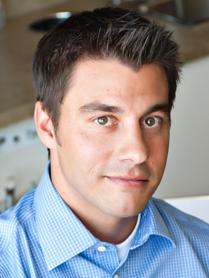 Dr. Todd Baggaley D.M.D.
"Dr. B"
Dr. Todd Baggaley D.M.D. attended Brigham Young University for his undergraduate training and then went on to attend dental school, locally, at the University of Nevada, Las Vegas. After receiving his D.M.D. he returned to the Salt Lake City area, accepting an offer to work with one of Utah's premier pediatric dental groups. While there, he obtained invaluable training and familiarity with a wide variety of pediatric dental cases. He also discovered that he loved working with children and had a great ability to relate to them. Upon this realization, Dr. Baggaley returned to complete a Pediatric Dental Residency, again locally, at the UNLV Advanced Education Program in Pediatric Dentistry. During his two-year residency, he gained experience in children's growth and development, sedation techniques, and care for the special needs population.
Dr. Baggaley is a specialty licensed pediatric dentist in Las Vegas. He is also a long-standing member of the American Dental Association (ADA) and the American Academy of Pediatric Dentistry (AAPD). Locally, he is a member of the Southern Nevada Dental Society.
Dr. Baggaley, or "Dr. B," is very excited to be living and a practicing pedatric dentist in Las Vegas. He is from Utah but truly considers Clark County his home. He enjoys the warm desert climate and the fantastic people who also reside in this area. In his spare time Dr. B loves to be with his family – his wife Lindsay and their three children. Outside of familial recreation, Dr. B loves to surf, play soccer, and read.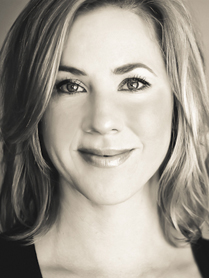 Tiffany Harris
Marketing Manager
Tiffany Harris has lived in Las Vegas since the year 2000, having moved to the area from Washington DC. She spent her childhood in the small Northern California town of Dixon. Passing much of her leisure time cycling through Red Rock, Tiffany has truly fallen in love with our desert landscape and year-round sunshine. She is a personal trainer, nutrition coach and yoga instructor. Tiffany graduated from Brigham Young University in 1998 with a bachelor's degree in English. Following completion of her undergraduate studies, she worked for a season for American University and has maintained, locally, a home decorating business. However, she considers motherhood her greatest life work and has three children.
Tiffany is thrilled at the opportunity to work in the capacity of office manager for Dr. Baggaley. She enjoys the comfortable and calm setting of Dr. B's Dentistry for Children, and feels it is an honor to welcome and assist all of the beautiful children who walk through the door.
In her free time, Tiffany enjoys spending time with family and friends, cycling, yoga, socializing, cooking and reading.
Jan Severts
Office Manager
Jan joined Dr. Baggaley's practice early in 2012 as a part-time receptionist and now works full-time as office manager. She previously managed a dental practice in Lakewood, Colorado for eight years, and moved to Las Vegas in 2007. She enjoys the warmer winters and outdoor activities available here. She is happy to work in such a great environment with wonderful people and is looking forward to getting to know Dr. B's little patients.
Jan and her husband Mark lived in Colorado for 29 years. She was born and raised in California and attended Brigham Young University.
In her spare time she enjoys reading, traveling and spending time with her family – which now includes five married sons and 14 grandchildren.
Veronica Avila
Lead Dental Assistant
Veronica Avila became a dental assistant in 1987 when she was still in high school. Having been born and raised in San Diego, she chose to stay in sunny California for school where she attended Loma Linda University and Chaffey College. Veronica graduated in 1992 and was married in 1996. She and her husband have three lovely daughters and have called Las Vegas home since 1998. She met Dr. Baggaley at UNLV where he attended dental school and enjoyed working with him. Veronica says that she was impressed by the way Dr. B could communicate with children and make them feel comfortable. Veronica enjoys running outside and taking her girls to the library. She loves to prepare meals for her family and the rest of the staff can attest that she is an excellent cook. Veronica is our lead assistant and we are so fortunate to have her on the Dr. B team.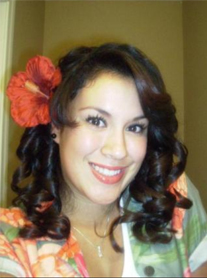 Beverly Munoz
Dental Assistant
Beverly Munoz was born and raised here in Las Vegas. She graduated from Rancho High School in 2009 and then completed the Dental Assisting Program at the Southern Nevada Academy. Currently she is enrolled at CSN and is studying to become a dental hygienist. Beverly has been interested in the dental field since childhood and says that she has fallen even more in love with the industry as she has witnessed Dr. Baggaley's patience with children and his passion for his career. Beverly loves working with kids and before joining the Dr. B team she used to tutor children with autism. She also worked for a non-profit art studio/gift shop that provides creative and business based employment to people with disabilities. Beverly loves to play soccer and spends her free time hanging out with family and friends. Her mantra is to "live life to the fullest with love, peace and happiness."